Tip of the Hat
Update From The ALA Annual 2019 Exhibit Floor
Welcome to this week's Tip of the Hat! Today is the last day of exhibits at ALA Annual in DC, so this week's newsletter will be short as we wrap up our first conference.


The biggest update to share in this week's newsletter, though, is the new addition to the LDH team, #PrivacyLlama!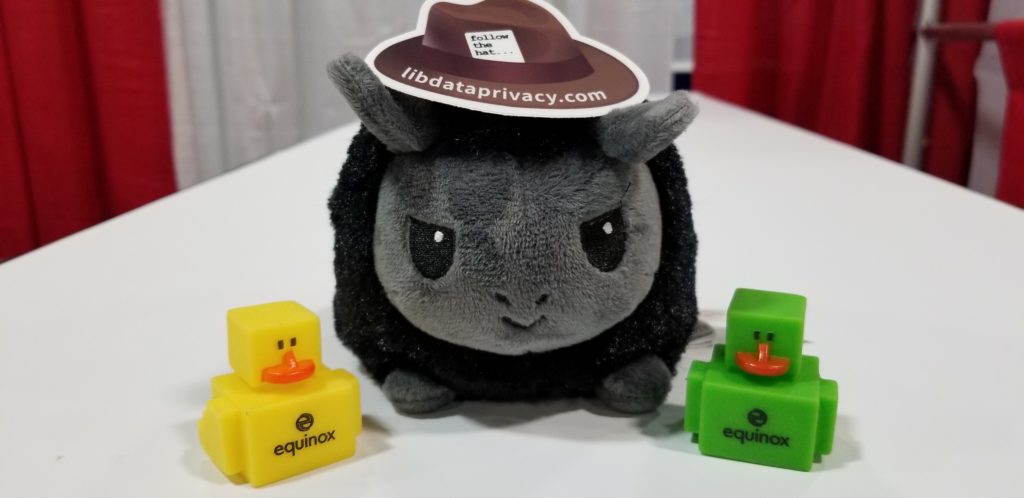 They will be joining LDH at conferences and other places where our Executive Assistant cannot be present, dolling out advice to conference attendees (like remembering to hydrate or thinking twice about having vendors scan name badges) and generally being a soft, cuddly llama who cares about patron privacy.


#PrivacyLlama currently does not have a name, but you can fix that. Send any name suggestions to newsletter@ldhconsultingservices.com and the best suggestion will be chosen in the next couple of weeks. The person who suggests the winning name will receive a token prize as well as fame for giving #PrivacyLlama their name.


LDH will be back to normal business operations next week. In the meantime, safe travels if you are heading back from DC, and we hope to see you all at a future conference!