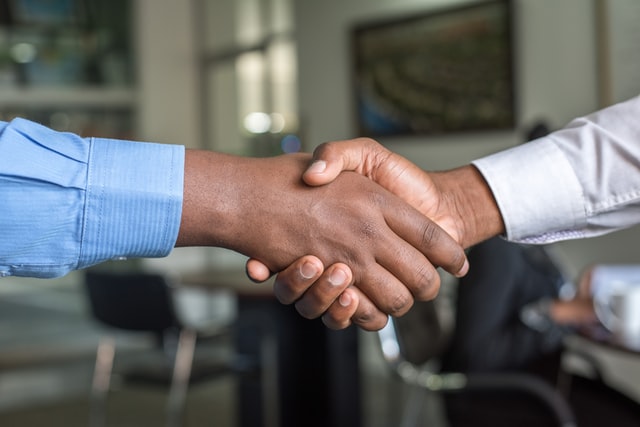 Another week, another acquisition. The latest news in the library vendor world came last Monday, with Clairvate purchasing ProQuest at the small sum of $5.63 billion. Academic libraries that subscribe to Web of Science and EndNote with Clairvate and Alma and Primo with ProQuest face the reality that now all of these products are owned by one company. We can't forget that ProQuest has its fair share of mergers and acquisitions, though, as illustrated in Marshal Breeding's ProQuest mergers and acquisitions chart.
This latest acquisition continues the trend of consolidation in the library vendor marketplace. With this consolidation of products and services comes the ability for companies to create more complete profiles of library patrons through increased data collection and tracking capabilities. In fact, during the company call regarding the acquisition on May 17th, company representatives commented that with the ProQuest acquisition, the company "can serve the entire research value chain, early stage and K12 setting, thru postgrad." Put another way by another company representative, "We can touch every student in K through doctoral degrees everywhere. There is no product overlap." Combine that quote with phrases from the press release such as "long-term predictive and prescriptive analytics opportunities from the enhanced combination of ProQuest's data cloud with the billions of harmonized data points in the Clarivate Research Intelligence Cloud" (emphasis mine). You start to understand why this acquisition is a patron privacy concern.
This isn't the first time a merger or acquisition brought up library privacy concerns. However, the size of this acquisition is cause for all libraries to stop and review their vendor management practices. The vendor relationship lifecycle can assist libraries in reviewing some of their vendor management practices. It's difficult to determine if a vendor will still be around as an independent company in a few years when you're shopping for a product or service. Nonetheless, it's still worthwhile to do some research around the company. For example, you can find the latest vendor news in various library industry publications and sites such as Computers in Libraries and Library Technology Guides. Doing some research ahead of time (including asking around your professional network) can flag potentially problematic or unsustainable businesses to remove from consideration in the selection process.
The onboarding stage provides opportunities for libraries to mitigate privacy risks throughout the rest of the vendor lifecycle. Contracts usually do the heavy lifting when determining the fate of customer data after an acquisition, merger, or bankruptcy. We won't get into the detailed legal aspects of mergers and acquisitions – we are not lawyers at LDH. Still, you can read a two-part blog series about pre- and post-closing liabilities around privacy and acquisitions/mergers if you want the nitty-gritty legal details. Nonetheless, vendor contracts should have something in the contract about what will happen to patron data in the case of a merger, acquisition, or bankruptcy. Though the concept of data ownership is fraught with equating data to a commodity, retaining ownership of patron data by the library addresses some of the risks, including patron data in the list of company assets during a sale or bankruptcy. Another contract negotiation point is reserving the right to withdraw the library's data from the company after a sale or bankruptcy. This withdrawal needs to address how the data should be securely transferred and deleted from the vendor's systems, treating this process as the separation process at the end of a business relationship. Yet another control strategy is requiring explicit and affirmative informed consent from patrons if the vendor wants to include the patrons' data in the acquisition or merger. The more control the library has over the fate of the data after a company is bought or goes under, the better chances the library has to mitigate privacy risks.
Thanks to the trend toward monopolies in the library marketplace, libraries subscribing to ProQuest or Clairvate products and services have limited options outside of using the contract in controlling data flows and disclosures during a merger or acquisition. When discussed with your legal staff, the contract strategies mentioned earlier can mitigate data privacy risks when the vendor eventually becomes part of a giant conglomerate. Conglomerates (or monopolies) can go beyond the basic user profiles and analytics with more invasive behavioral tracking and analytic practices traditionally absent in libraries. Until there is a critical mass of libraries combining their political capital to push vendors to engage in privacy-preserving data management, individual libraries will need to continue navigating contract languages and "what if" scenarios on a vendor-by-vendor basis.