Happy National Spicy Hermit Cookie Day! Today is your day if you need an excuse to make a batch of cookies to prepare for the baking rush in a few weeks. While the term "hermit" refers to the cookie's ability to keep for months, we at LDH are not exactly sure if we can call a cookie a literal hermit. Nevertheless, we know what can make someone into a hermit – spending countless hours reading vendor contracts.
(We would like to apologize for that transition. Here is a picture of a tray of freshly baked cookies to make up for it.)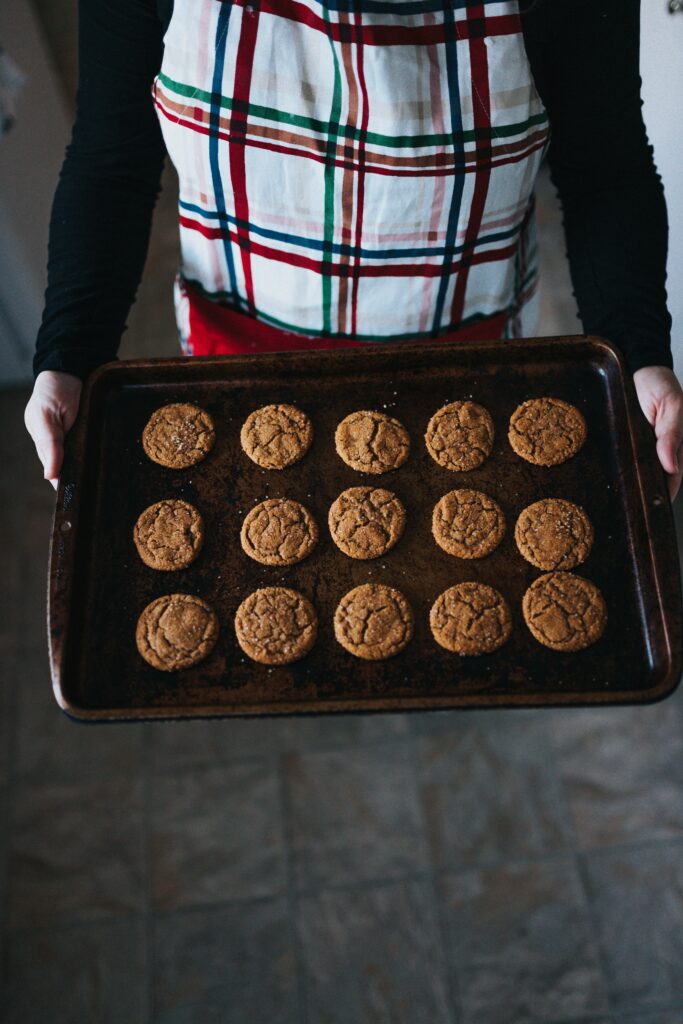 The lucky academic library people who deal with content platform vendor contracts know all too well the frustrations with these contracts, particularly around data privacy and security. Contracts are notorious for being obtuse and dense, but an added complication with content platform contracts is the limited and vague language around our patrons' data – what data is collected, why the vendor is collecting it, how they're collecting patron data and sharing it to other third parties, what data rights patrons have, and so on. The complications don't stop there. Academic library workers not only have to negotiate data privacy with the vendor, but more often than not, they find themselves internally negotiating for privacy at an institutional level, advocating and educating institutional peers about patron privacy rights and needs. Protecting patron privacy shouldn't be this hard, but this is the reality that many academic library workers face in the contract evaluation and negotiation processes.
The Licensing Privacy Project is here to help. The Mellon Foundation-funded project just published the Vendor Contract and Policy Rubric to streamline the evaluation and negotiation processes for content vendor contracts and policies. Academic library workers can use the rubric to evaluate contracts for potential data privacy and security issues in eight key privacy domains, including data collection and user surveillance. The rubric brings together several well-known library privacy standards and practices to streamline the evaluation process, noting which vendor privacy practices could meet those standards and which to flag for further evaluation and negotiation. The supplementary glossary and example contract language resources provide definitions for common privacy terms and what type of contract language to look out for in specific privacy domains. The interactive features of the rubric allow for sharing evaluation notes, identified privacy risks, and ways to mitigate those risks within the library and institutional staff who are part of the negotiation process.
If you want to learn more about the rubric and how you can use it at your academic library, make sure to sign up for the webinar this Wednesday (11/17) at 1 pm Central Standard Time. Not only will you learn more about the rubric, but you will also get a chance to talk to other colleagues in brainstorming all the possible ways this rubric can help you advocate for patron privacy during the contract negotiation process. If you can't make it, don't worry – the webinar will be recorded. We hope to see you there!