When we asked readers last week about library discussions around campus or organization mandates requiring COVID-19 vaccinations, we expected that libraries would have time to plan to adjust to the mandate. Responses from last week indicated as such. The consensus was various employee groups meeting and discussing who must be vaccinated and how workplaces can confirm vaccination status.
Then Thursday came around, and the CDC escalated things a tiny bit with their new mask guidelines. And by "a tiny bit," we mean "blowing away any incremental steps in loosening mask guidelines and went straight to a free-for-all mask honor system."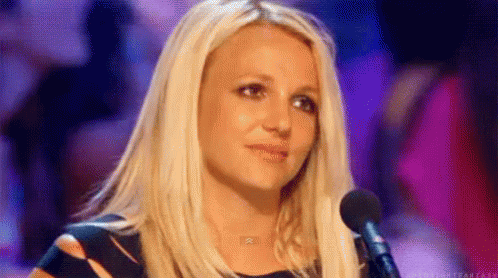 This sudden decision took many businesses and organizations – libraries included – by surprise. Most planned for a multi-month phased reduction in mask requirements, but here we are. After a year of struggling to get even the most reluctant patrons to mask up in the library, library workers now face several conundrums including dealing with patrons who refuse to follow library mask requirements based on the CDC announcement and libraries required by their parent organization to check for vaccination status for patrons going maskless in the library.
Libraries that can still require masks for everyone regardless of vaccination status can bypass the privacy issues around checking patron vaccination status. The libraries relying on local or state mask mandates to enforce their own can't rely on them, though, given how quickly some state and local governments are dropping their mask mandates. While the CDC said that only fully vaccinated people can be maskless in most public spaces, the lifting of state and local mask mandates when many places haven't reached the 50% vaccination mark (such as Washington State at the time of the announcement) turns this privacy issue into a privacy and health issue for both patrons and library workers. What we have is the privacy risks discussed last week now compounded by health risks presented with the new guidelines.
Managing risk is rarely a clear-cut process. Reducing one risk could inadvertently create or increase the chances for another risk. Keeping a detailed access log of who logs into a particular electronic resource through a proxy server can aid in investigations and quicker resolutions to issues around systematic unauthorized content harvesting, but this mitigation comes at the cost of privacy through increased collection and retention of detailed patron data, increasing the risk of improper reuse of this data through the library or third parties (such as creating user profiles for targeted marketing or reselling this data to fourth parties) or through a data breach or leak. Risk management is a process of checks and balances where one needs to consider the consequences of choosing risk management strategies and avoiding a "min-max" outcome with unaddressed risk.
Libraries who want or are now required by their organization to enforce CDC guidelines in their libraries now face the issue of suddenly needing to manage the risks around checking the vaccination status of maskless patrons. The US has not widely adopted a vaccine passport system (which has privacy issues), and fake vaccination cards abound. We listed the issues around contact tracing in libraries in a previous post, and all of those privacy concerns apply to libraries required to check vaccination status. The equitable service issues also apply, but it is compounded with health risks. Library workers who are still waiting to be vaccinated or cannot get vaccinated for medical reasons are stuck in limbo alongside patrons in the same situations.
These risks around privacy, service, and health would have been easier to manage through a gradual phasing out of mask mandates. Unfortunately, we are in the timeline where that isn't happening. Requiring masks mitigates the privacy and health risks until the local population reaches a vaccination threshold where the health risks are at acceptable levels for both patrons and library workers. Libraries mitigated equitable service risks created by mask requirements by offering free masks to patrons or making alternative service arrangements for patrons who medically cannot wear a facial covering. This sudden turnabout from the CDC makes this strategy more fraught with risk. It creates a new type of service issue in the form of maskless patrons claiming vaccination status, which then creates new privacy and health issues alongside additional service issues for those who do not want to or cannot prove their vaccination status.
Some libraries that can no longer mandate masks for all might go with an honor system and allow patrons to go maskless without proving their vaccination status. That avoids the privacy and ethical risks involved in checking vaccination status but, depending on local population vaccination levels, the policy could increase the health risks to both unvaccinated patrons and library workers. It's also an equitable service risk for patrons wanting to use the physical library but at the same time are not fully vaccinated due to medical reasons or are still waiting to start/complete their vaccination schedule.
This is all to say that there's no good way to address the chaos created by the CDC last Thursday. We're 14 months into the pandemic, and the pandemic fatigue settling in at the start of the year has grown at a rapid pace. Libraries – like other service and retail industries – are stuck in the middle of this, struggling with a public who are tired, confused, and ready to be done with all of this back and forth with guidelines and restrictions. Any decisions around COVID-19 policies at the library, including masks and vaccination checks, need to balance the privacy, equity, and health risks while acknowledging how that decision will impact library workers' morale and safety.